MUST – Social Network
Traveling Social Network Application
MUST is a unique social network that revolves around building social relations based on shared traveling experiences. Our collaboration with MUST involved a comprehensive process to bring their vision to life. We began by conducting in-depth analysis, gaining a deep understanding of their objectives and target audience.
To ensure a seamless user experience, we crafted detailed user flows and flow maps, mapping out the journey users would take within the MUST platform. This involved identifying key touchpoints, interactions, and features that would facilitate meaningful connections and foster engagement among travelers.
Moving on to the user experience (UX) design phase, we focused on creating an intuitive and immersive platform. By incorporating user-centered design principles, we designed interfaces that facilitated seamless navigation, discovery of travel experiences, and connections between like-minded individuals. Our aim was to create an experience that not only captured the essence of traveling but also fostered a sense of community among users.
In the user interface (UI) design phase, we translated the MUST brand identity into visually appealing designs. We carefully selected colors, typography, and visual elements that evoked a sense of adventure and discovery. The UI designs were crafted to be visually engaging while maintaining a user-friendly interface.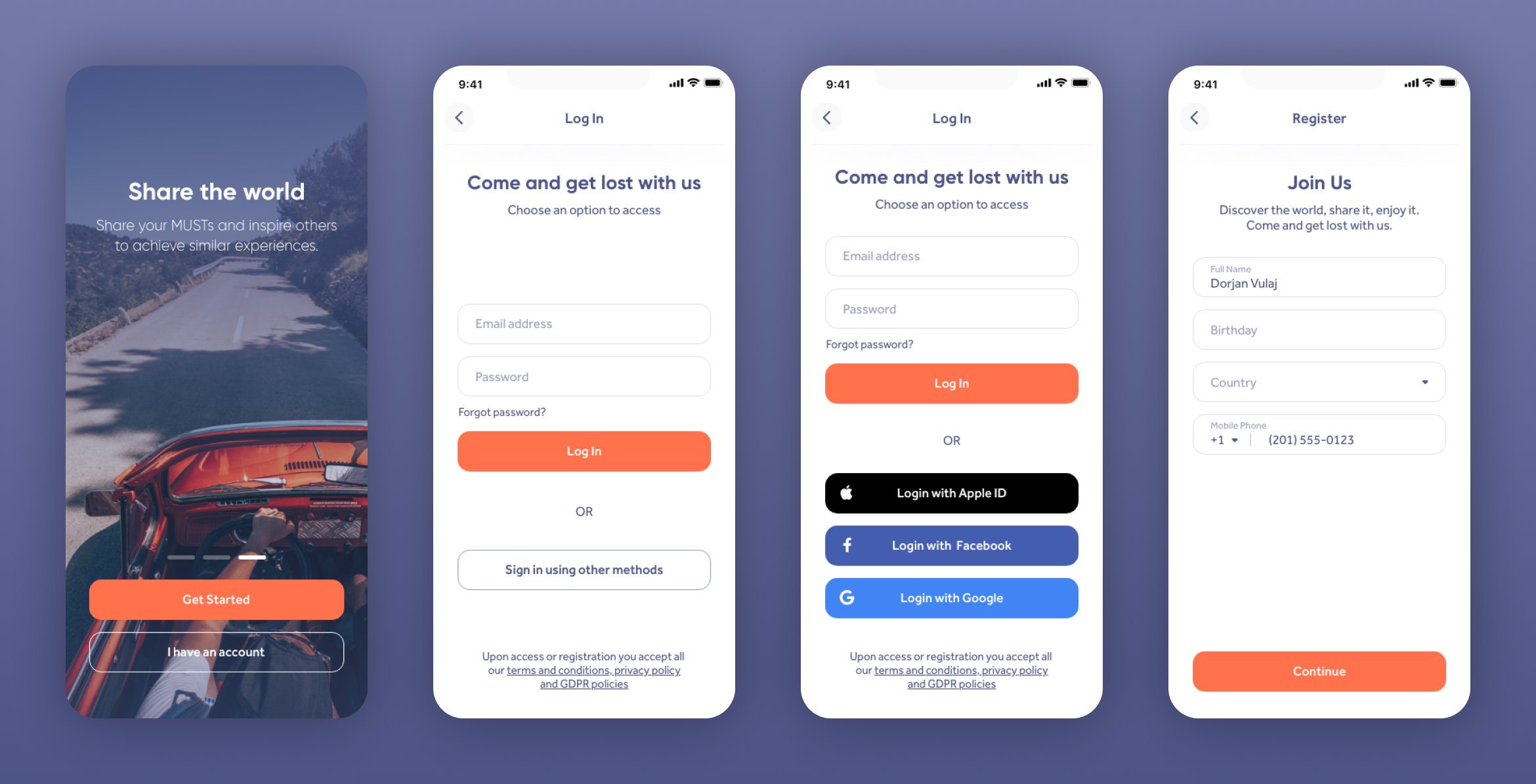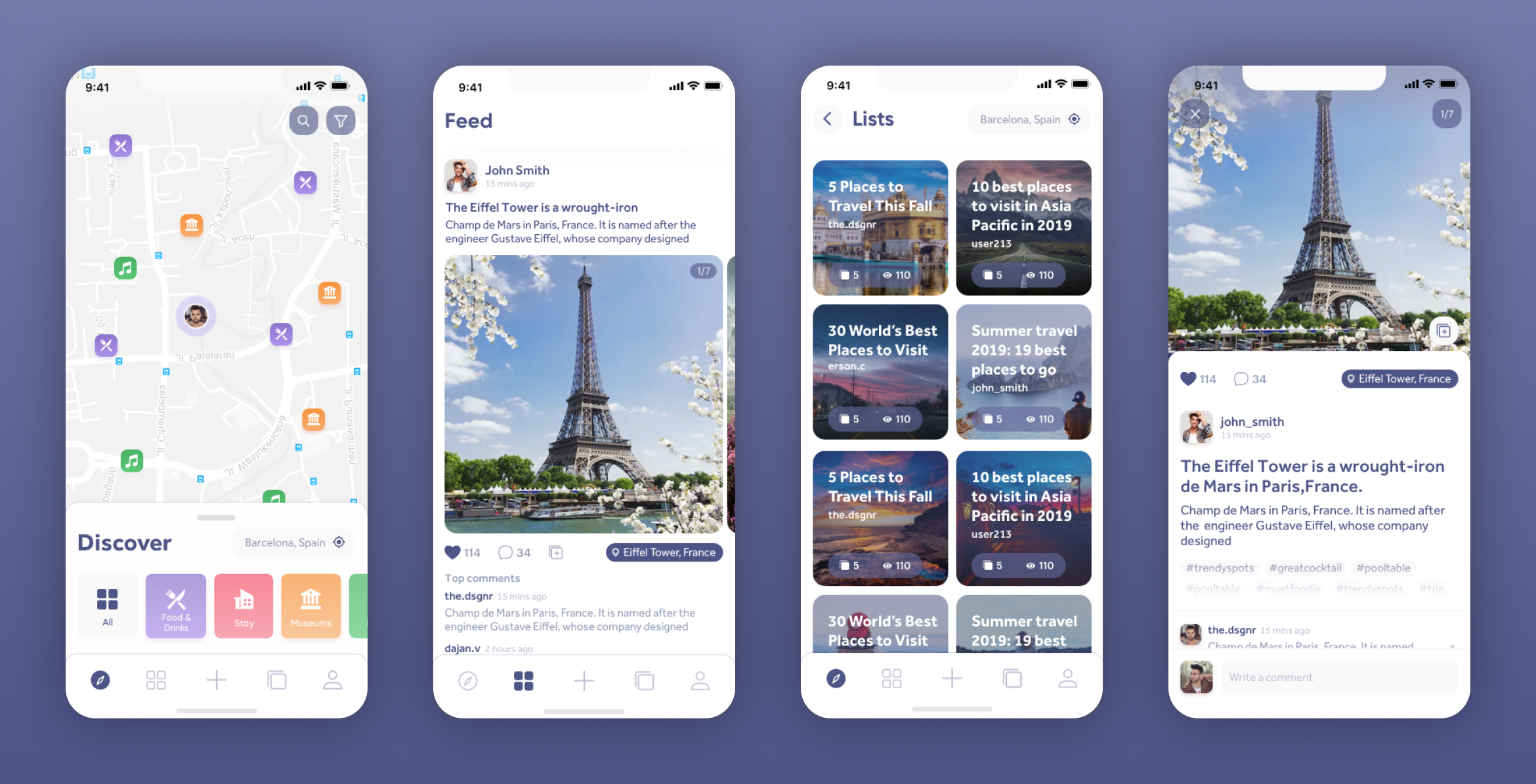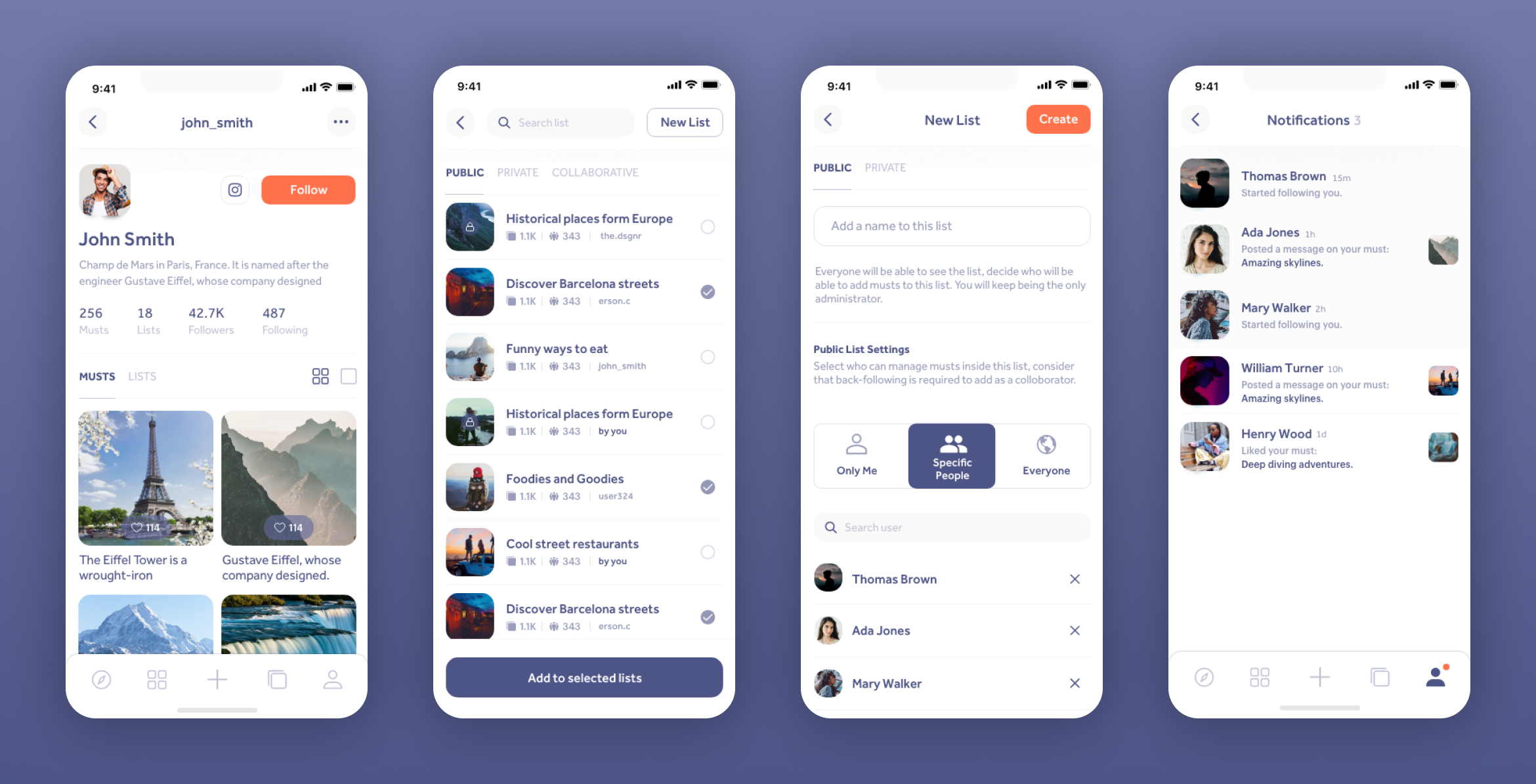 To ensure consistency and scalability, we developed a comprehensive design system specifically tailored for MUST. This design system provided a repository of design components, guidelines, and best practices that enabled a cohesive and efficient design implementation. It allowed for seamless expansion of the platform while maintaining a consistent user experience.
Throughout the project, we conducted prototyping and user testing to gather valuable feedback and iterate on our designs. By incorporating user insights, we refined the platform to ensure that it delivered a delightful and personalized experience for MUST users.
In summary, our collaboration with MUST involved analysis, user flows, flow maps, user experience (UX) design, user interface (UI) design, prototyping, and the development of a design system. These efforts were aimed at creating a social network platform that facilitated connections among travelers, provided a seamless user experience, and encouraged the sharing of travel experiences and adventures.