KOLS.ASIA Influencer Marketing Agency
A full-service KOL / influencer marketing agency -- powered by big data and best-in-class proprietary partner technology
KolsAsia is a full-service influencer marketing agency that required a platform for connecting influencers with merchants.
We started by conducting a thorough analysis of the market and competitor research to identify gaps and opportunities.
We then developed user flows and a flow map to ensure a smooth and efficient user experience for both influencers and merchants.
Our custom approach ensured that the platform was tailored to the unique needs of KolsAsia, providing them with a platform that is efficient, user-friendly, and effective in driving influencer marketing campaigns.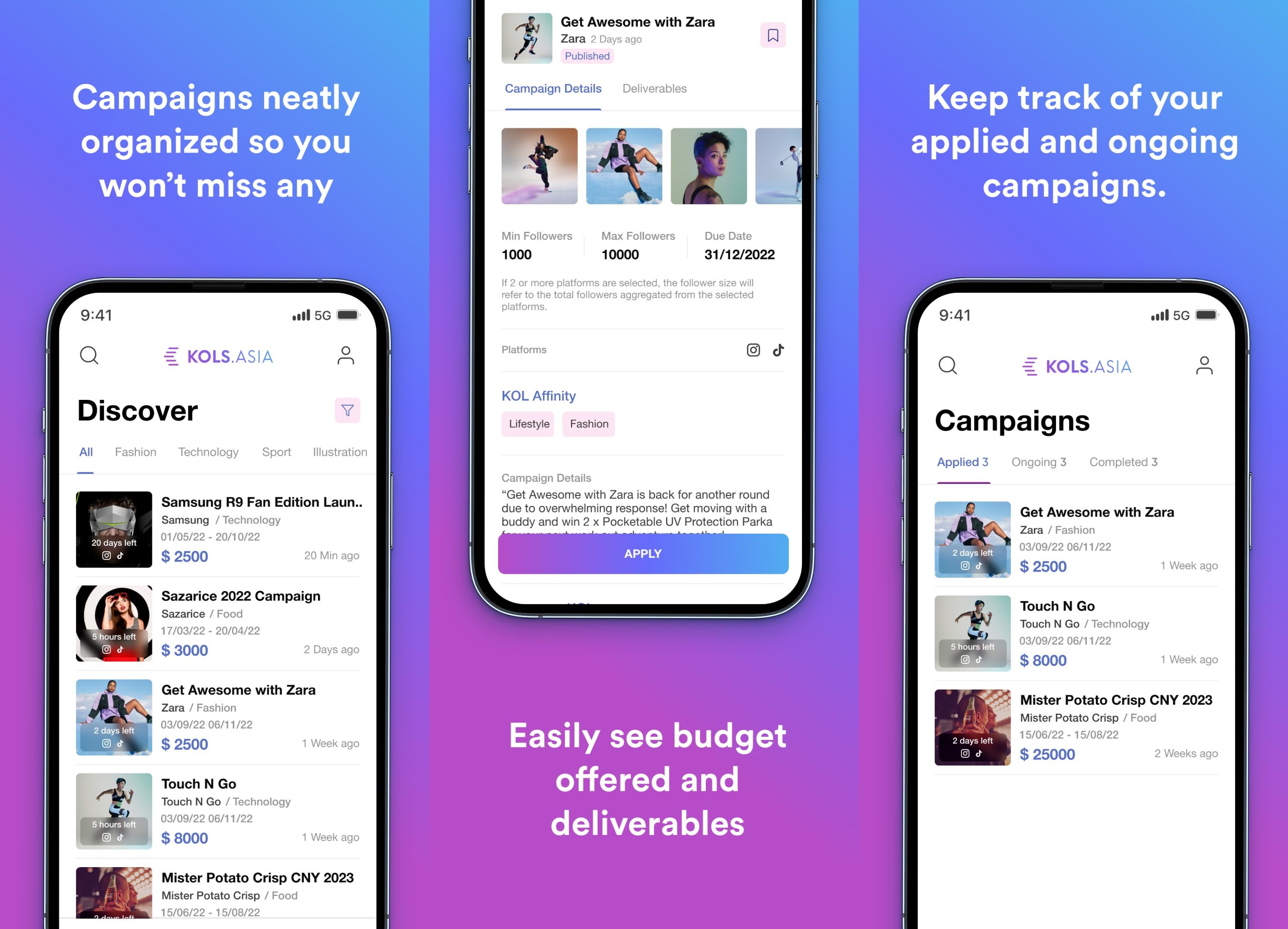 Our team worked on both the UX and UI design for the platform, creating a clean and modern interface that effectively showcases influencer profiles and product offerings.
The platform includes features such as campaign management, influencer search, and real-time analytics for merchants to track campaign performance.
Below you will find a few screens from both platforms: