H2BLEND – Energy Infused Purified Water
Presentation website for quality beverages distributor
For H2Blend, we followed a comprehensive work process to deliver a high-quality presentation website that fulfills their business objectives. Our team started by conducting in-depth research on the client's industry, competitors, and target audience. This helped us to create a website structure that is user-friendly and intuitive, allowing visitors to navigate through the pages with ease.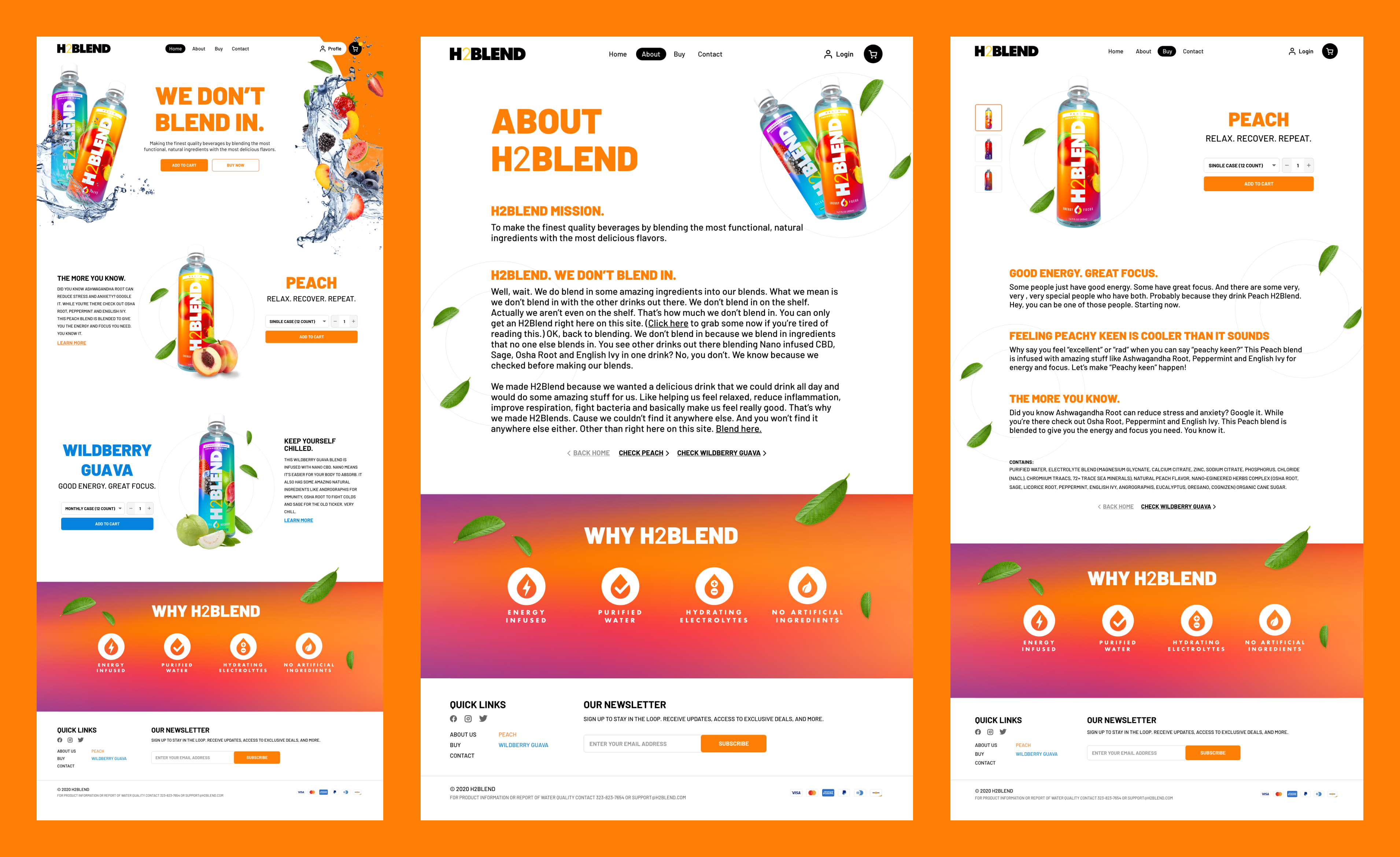 After the research phase, we moved on to the website design stage, where our team created a visually appealing and engaging layout for the website. We incorporated elements that aligned with H2Blend's branding and values while ensuring that the website is optimized for conversions.
Our developers then got to work, building a custom website that is fast, secure, and user-friendly. The website is fully responsive, ensuring that it is accessible to users on different devices, including mobile phones and tablets. We also integrated an e-commerce platform, allowing customers to purchase H2Blend's products online.
Before launching the website, we conducted rigorous testing to ensure that it was functioning as intended. Our team then worked with the client to ensure that their requirements and expectations were met, making any necessary adjustments before the website went live.
Overall, our work process for H2Blend focused on creating a website that reflected their brand and mission while providing a seamless user experience for their customers.