GlassCase – Sports Cards Collection
Cards Collection Cross-Platform Application
GlassCase is an innovative app that caters to sports card collectors, providing them with a seamless platform to add, view, trade, and verify their card collections. Our collaboration with GlassCase involved several essential steps to ensure its success.
To begin, we conducted a thorough competitor analysis, examining existing sports card collection apps to identify opportunities for differentiation and improvement. This analysis helped us gain valuable insights into industry trends, user expectations, and feature sets.
Next, we dived into the user experience (UX) design process, where we crafted intuitive and efficient workflows for users. By understanding the needs and goals of sports card collectors, we designed user flows that allowed for easy card entry, intuitive navigation, and smooth trading interactions. Our aim was to create an engaging and user-friendly experience that catered specifically to the sports card collector community.
Moving on to the user interface (UI) design phase, we focused on creating visually appealing and cohesive interfaces that showcased the beauty of sports cards. We carefully selected colors, typography, and graphical elements that complemented the card collections while ensuring readability and usability. The UI design aimed to strike a balance between showcasing the cards and providing functional elements for managing collections and trades.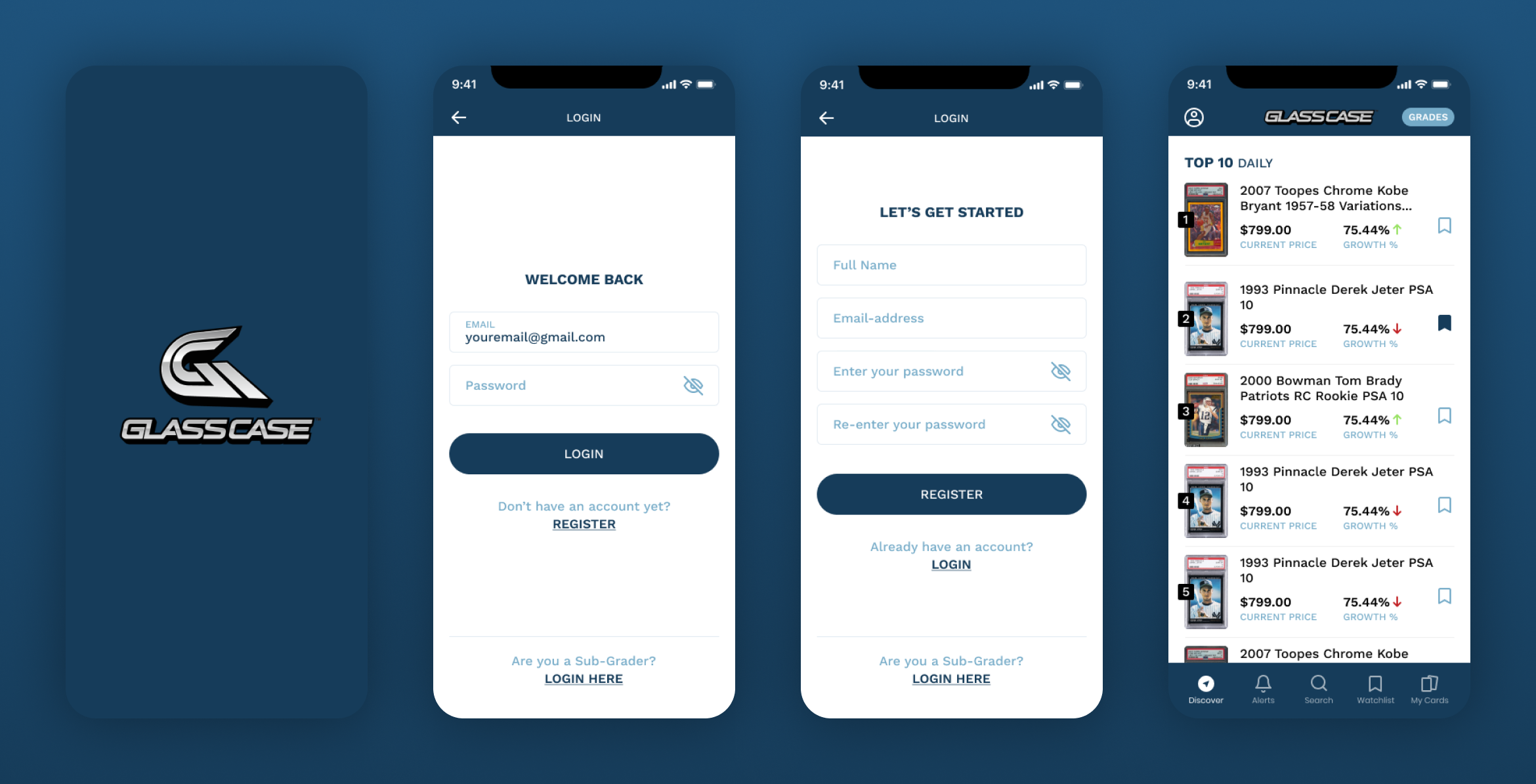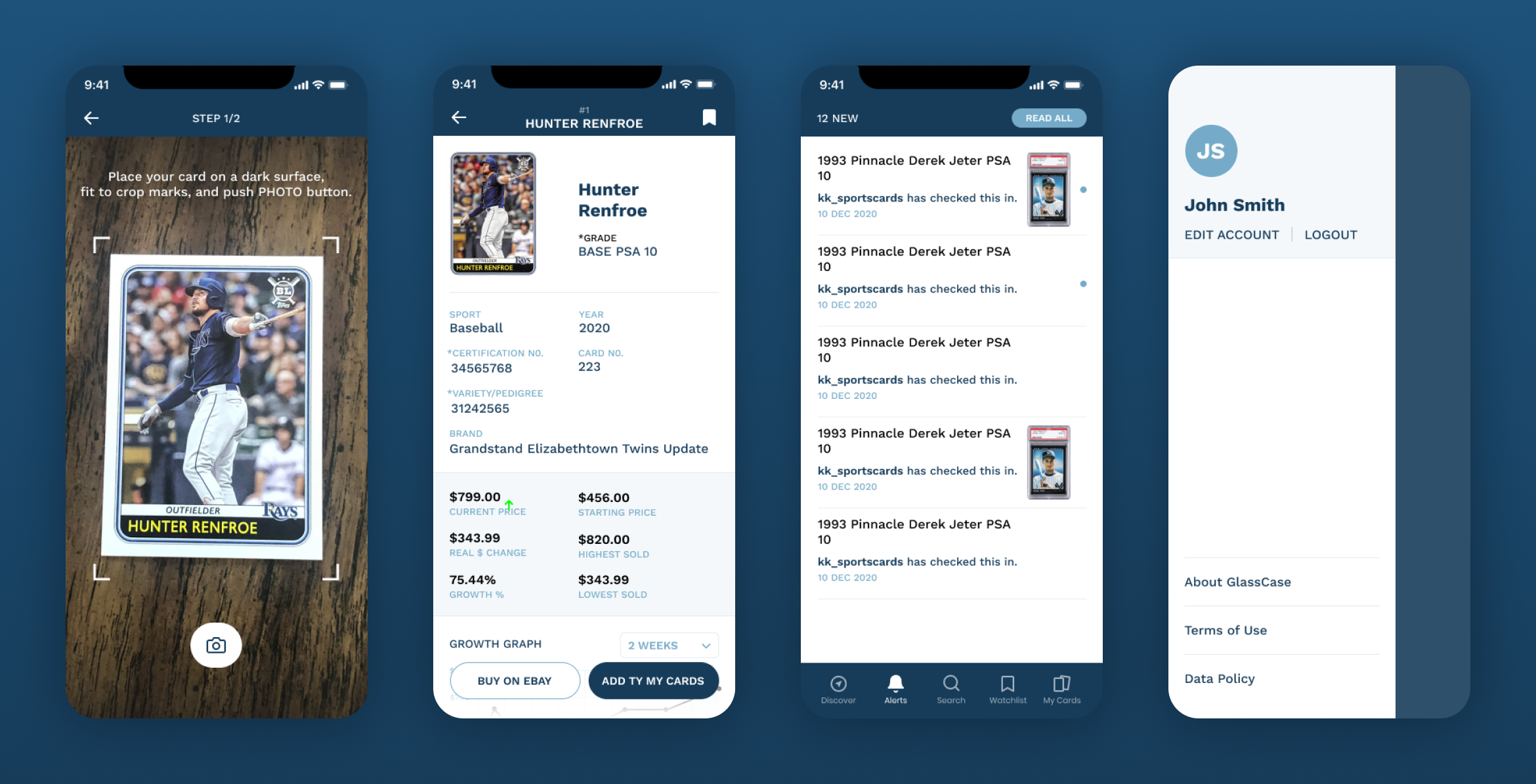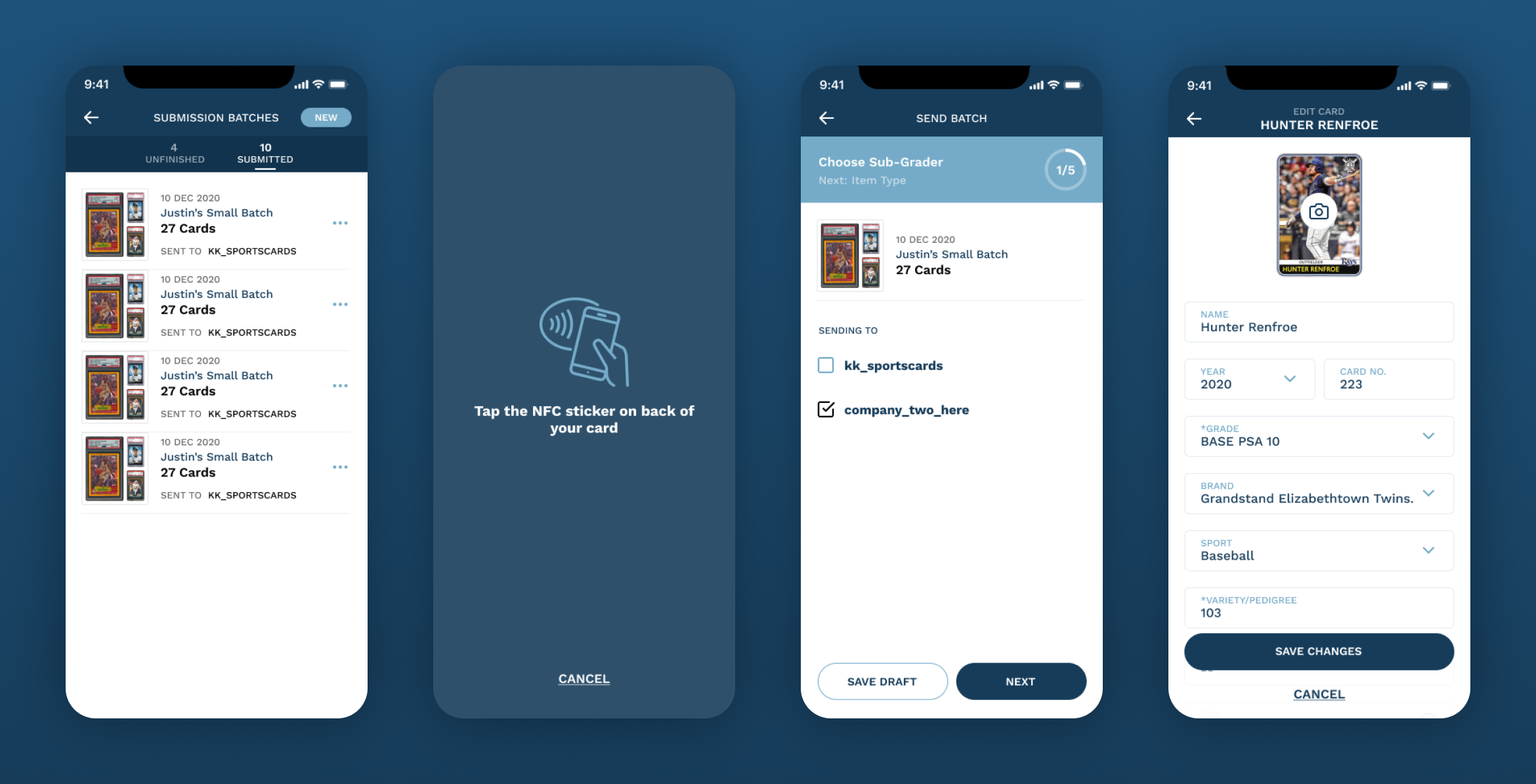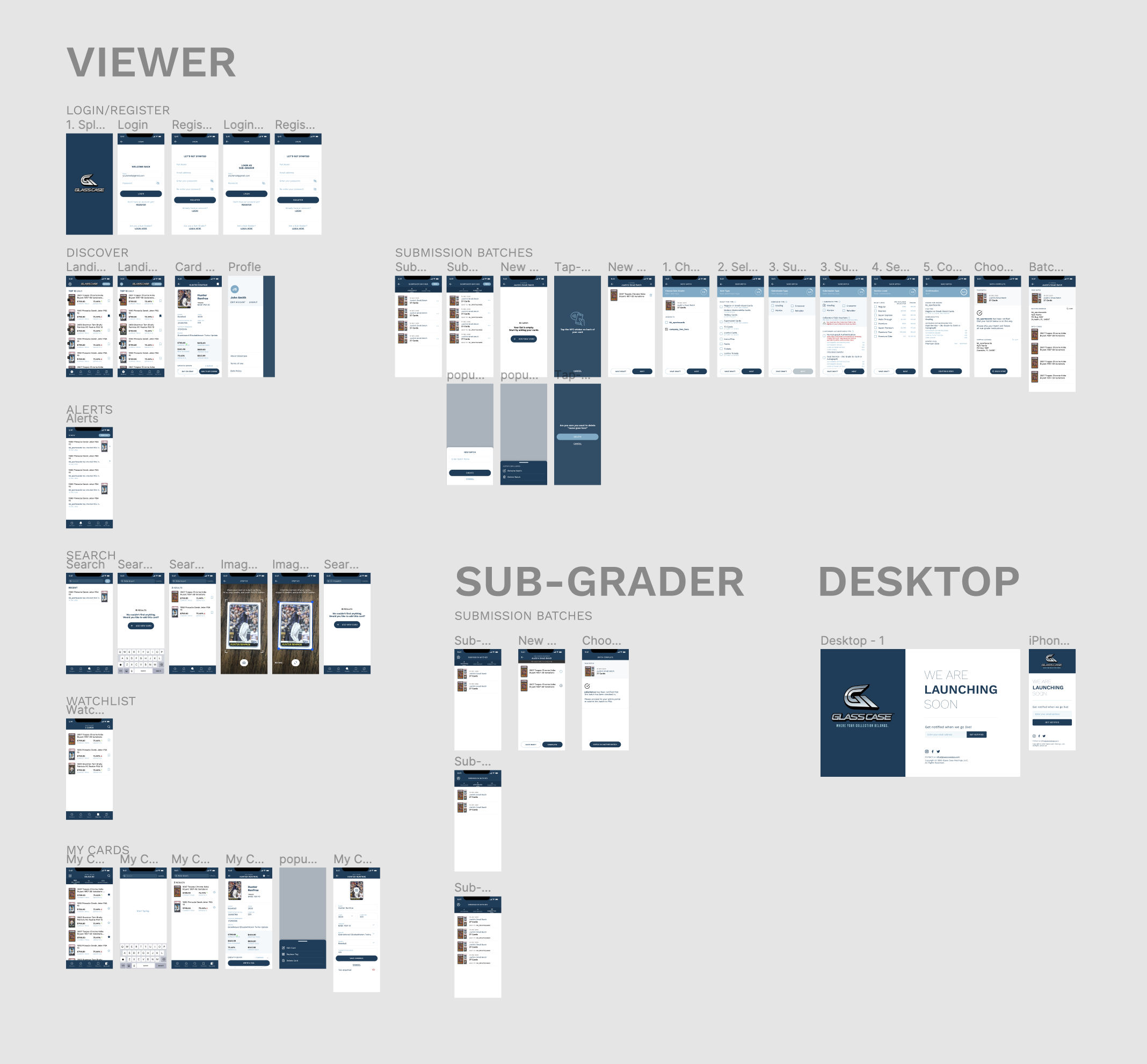 To ensure consistency and scalability across the app, we developed a comprehensive design system specifically tailored for GlassCase. This design system served as a foundation for maintaining visual coherence and efficient implementation of design components. It provided a repository of reusable elements, guidelines, and best practices, streamlining the design process and allowing for future expansion.
Overall, our collaboration with GlassCase involved competitor analysis, UX design, UI design, and the development of a design system. By integrating these processes, we created an immersive app experience for sports card collectors, empowering them to effortlessly manage and trade their collections. GlassCase stands as a testament to our dedication to crafting user-centric designs and providing tailored solutions for our clients.